Member Benefits
There are many benefits of being a member of the Teamsters.
LATEST INSURANCE AND BENEFITS NEWS
We will continue to post any new information as we get it!!! Keep checking back!
The latest information on the UPS insurance beginning January 1, 2014 is that there have been some more good changes. The best place to get information is to go to the Central States website - MyTeamCare.org. Click on the UPS truck and this will take you to the UPS insurance changes page. At the bottom of the page will be two choices. The Blue choice is for those members who are already with Central States for insurance and will show the new benefits in detail for 2014. The Red choice is for the new members who will be joining Central States for insurance. These new benefit changes will be for ALL members assuming all supplements are approved by 2014.
Insurance
Central States, BlueCross BlueShield, Cigna Information
Main Web Sites
Addresses
| | |
| --- | --- |
| Vision and Dental | Central States, P. O. Box 5116, Des Plaines, IL 60017-5116 |
| Health/Pension Questions | WebResearch@CentralStates.Org |
Phone Numbers
| | |
| --- | --- |
| 800-323-5000 | Central States Main Number |
| 800-323-5000 | Claim Status Inquiries |
| 800-323-5000 | Hospitals and Physicians |
| 800-635-1928 | Admissions |
| 800-323-2190 | Eligibility or specific benefit |
UPS Part-Time Health Insurance
Phone Numbers
| | |
| --- | --- |
| 800-238-6236 | Aetna - P. O. Box 26190, Greensboro, NC 27402 |
| 800-353-9877 | Member Benefits |
| 800-272-7243 | Kemper Prescriptions |
Retirement
We can help you get started with a retirement plan. Don't wait. Start today.
401(k) Plans
Web Sites
Scholarships
James R. Hoffa Memorial Scholarship Fund
Scholarship details here. James R. Hoffa became a Teamster member in 1934 and served as General President for 14 years, and, in recognition of his tireless service to the Union and its members, was honored as General President Emeritus for life. At the November 1999 General Executive Board meeting, General Secretary-Treasurer C. Thomas Keegel presented a resolution to establish the new scholarship fund.
One hundred scholarships will be awarded this program year. Applicants compete in one of the five geographic regions where the Teamster parent's local union is located.
Thirty-one of the awards total $10,000 each. These four-year scholarships are disbursed at the rate of $2,500 per year and are renewable annually. Sixty-nine of the awards are one-time $1,000 grants. These scholarships are disbursed to the college or university at the beginning of the recipient's freshman year.
Eligibility requirements and application procedures are the same for all awards. Recipients are selected by an impartial committee of university admissions and financial aid directors based on academic achievement, SAT/ACT scores, character, potential and financial need. We consider all applicants without regard to race, religion, gender, disability, or any other legally protected status.
more details and other scholarship resources
Local 480 Scholarship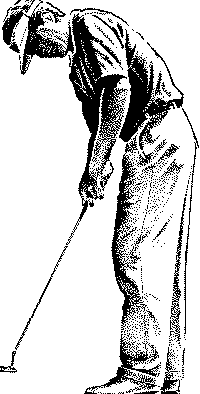 Teamsters Local 480 has awarded 175 scholarships to Children and Grandchildren of Active and Retired Local 480 members. This year will mark the 19th Annual Golf Tournament. The golf tournament helps award scholarships to graduating seniors.

The 19th Annual Golf Tournament is scheduled for June 14, 2014 at the Pine Creek Golf Course. Limited to the first 144 players, so register early!

Scholarship application Deadline is June 14,2014.

**Application is available at Union Hall or for printable download at bottom of page.**


Download:

James R. Hoffa Scholarship Essay Contest.pdf ,

2014 Local 480 Scholarship Fund Application.pdf
Page Last Updated: May 20, 2013 (08:43:21)